OVER
5, 10, 20, 25
YEARS EXPERIENCE !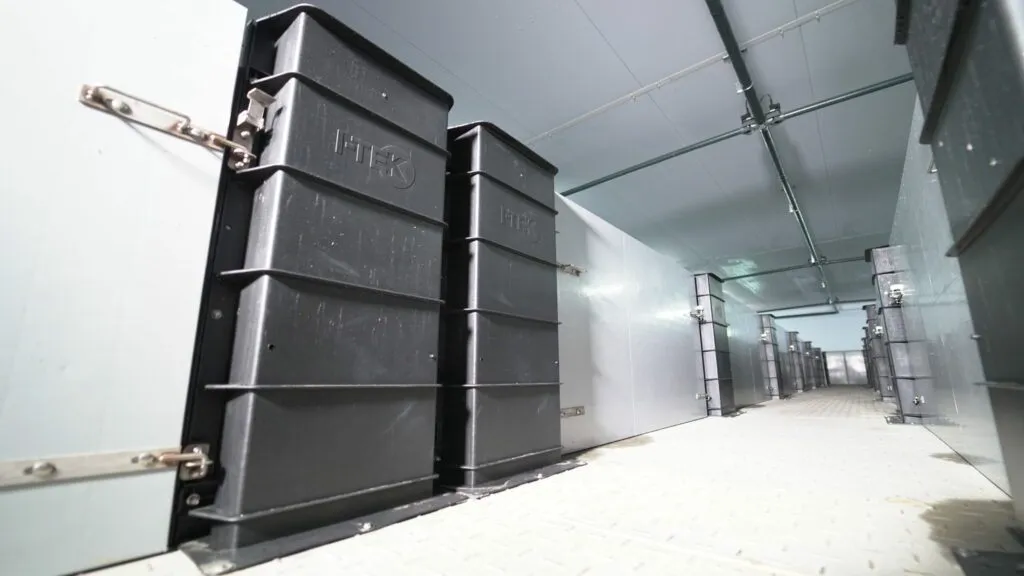 WHAT EXACTLY IS THE
EXATOP SYSTEM ?
The EXATOP system is the perfect combination of 2 tried-and-tested principles: the Swiss post and the Canadian earth-to-air heat exchanger.
The purpose?
To have the air circulate through an underfloor duct, more specifically under the barn circulation aisles.
In winter, the cold air from outside is heated up and in summer, this same air is cooled down !
The pre-heated or cooled air then passes into the EXATOP post which has a shutter inside it.
A motorised linkage system then opens or closes the shutter automatically depending on the temperature of the barn.
This allows every room to benefit from an even distribution of air.
Technical interest: :
Maintaining a constant air speed on exiting the posts (5 to 6 m/s) to avoid exposing the animals to cold drafts.
The EXATOP ventilation pole can be adapted to every physiological stages of the livestock.
EXATOP ventilation, assures independent health and hygiene status per room.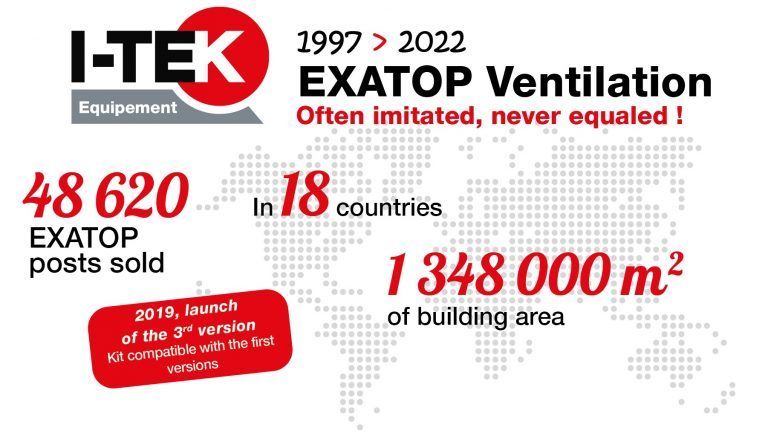 Safety
Energy
Air quality
EXATOP kit
Downloads
Safety
Fire safety
All the air flow is generated in the concrete,

no combustion possible

Air inlets and outlets at ground level, no air propagation in the attic

Health security
Ventilation management per room
Air inlet and outlet per room
Secured air supply

,

no competition between rooms
Energy
Air quality
EXATOP kit
Downloads
DISCOVER OUR PRODUCT
ON VIDEO